Our growing areas have been carefully selected over time to produce the best potatoes, carrots and onions all year round.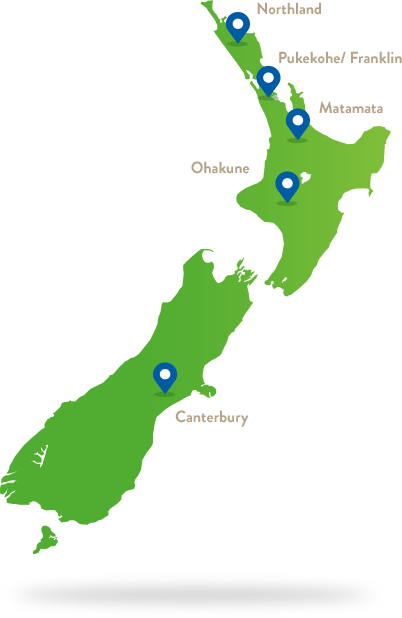 Northland
The home of our early season Perlas which benefit from limited frosts in the "winterless north", in sandloam free draining soil.
Pukekohe/Franklin
Our "home ground" where we enjoy early spring production of potatoes, carrots and onions in strong clayloam volcanic red soil. The soil is famous for producing "long keeper" onions.
Matamata
The good, free draining soil with a sandy base makes this our centre for summer production of potatoes, carrots and onions which were planted in the spring.
Ohakune
Carrots and winter potatoes are grown through the summer, after being planted out in October and November. Stored in the ground through winter, the carrots and potatoes are easy to dig from the volcanic ash soil. It's the ideal region for winter Red Jacket potatoes which love the winter Alpine like conditions.
Mid Canterbury
Our late season potatoes, carrots and onion crops thrive in this productive soil and climate.
Field to Fork
From the time our crops are harvested to the time they reach your fork is minimal.
Harvesting to Handling Technology
When it's time to harvest, automated machinery is employed by skilled operators in the fields to ensure produce reaches the packhouses in prime condition.