A. S. Wilcox and Sons Ltd was established in 1954 and has continued to grow and market potatoes, onions and carrots ever since, becoming an integral part of New Zealand's agricultural industry.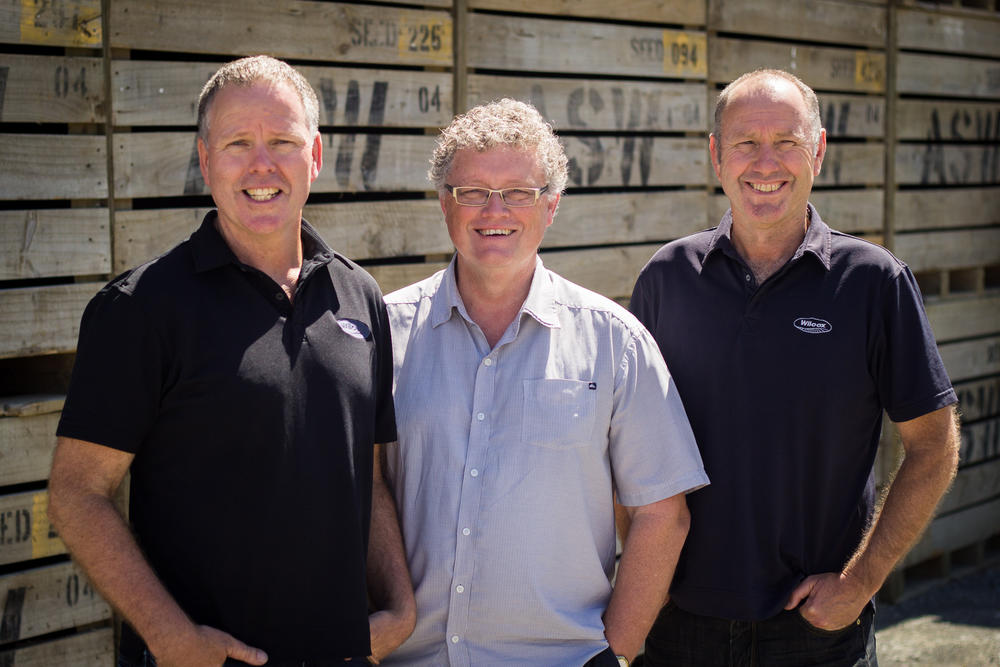 Today Wilcox is a 4th generation, family owned and operated company, with a commitment to providing good, fresh, nutritious food from our fields to your table.
"Grown by our family for your family."
- Brent Wilcox
The Wilcox timeline
2004

A.S.Wilcox celebrated their 50th Anniversary.

1984

Purchased land in the Waikato region, near Matamata. The darker soil in this area led to the decision to wash potatoes, resulting in the ability to supply the Foodtown supermarket chain directly with 2.5kg and 4kg packs of potatoes.

1959

Syd was elected a life member of both the South Auckland and New Zealand Growers Associations for his prominent, central position in the industry.

1950's

Main-crop carrots were grown a few times with limited success. A benchmark 12 ton-per-acre potato crop was grown in 1955. The company also began developing its own onion varieties. Supply began to outstrip demand and earlier onion maturity enabled Wilcox to grow export onions.

1954

A neighboring 48 acres were added to the property and on April 9th A. S. Wilcox and Sons Ltd was established.

1940's

Syd made the decision to sell his cows and devote his land, energy and resources to the production of vegetables. Syd expanded his holdings with the purchase of an additional 12 acres of land and the first plough and tractor, a Minneapolis Moline, and an old ford truck.

1932

A 48 acre dairy farm with a small herd of cattle, located on union road purchased by Syd's father, became Syd's when he married Belle Stuart. Syd purchased some onion seeds from a friend and planted his first half an acre of onions.

1904

Founder of A. S. Wilcox and Sons, Arthur Sydney Greer (Syd) Wilcox is born on the 3rd of September.